Session Outline
The sessions cover the development of fiduciary obligations in Civil and Common Law systems and why they were introduced into our Civil Code in 2004. Who are fiduciaries? What are fiduciary obligations specifically? How do these impact on third parties? What rules apply to breaches and what is the Court's role in this regard? These and other questions will be explored in these sessions.
Who should attend ?
This Session is in particular interest to Lawyers, notaries, accountants, stock brokers, estate agents and others who act as intermediaries in the interest of clients.
Date & Time
Tuesday 2nd June – 1500 -1700hrs 
Tuesday 9th June – 1100 – 1300hrs
Participation Fee
€40; payment by bank transfer upon receipt of our invoice with the bank details
Registration
If you are interested kindly register here 
After registering, you will receive a confirmation email containing information about joining the webinar.
Registration closes Friday 29th May.
Certification
A certificate of attendance will be issued to all participants who attend the session.
Lecturer:
Dr. Max Ganado; Senior Partner, GANADO Advocates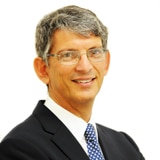 Dr. Max Ganado has been practising law for over 35 years. He started his career as a maritime lawyer dealing with all aspects of shipping, including ship finance. He became a Partner of the firm in 1986 and moved on to develop the Financial Services practices at GANADO Advocates. He has been heavily involved in the drafting of new legislation required for the development of Malta as a financial centre, including the revision of the law relating to trusts and the law on legal persons and foundations, as well as on netting, securitisation and aviation. He is now heavily involved in the design and development of laws and practice around DLT and smart contracts as Malta takes a proactive stance in this regard.